How many times have you heard the same tips?
'Just breathe!'
'Make a plan!'
'Keep calm!'
While those might be useful to some people, I know that for me they're annoying at best and completely useless at worst. I'm Lauryn, and if you've read some of my blog posts here before you'll know I have chronic anxiety and an autistic spectrum condition. Basically, I don't do well with 'keep calm'. Nowadays, my assessment life is much less stressful thanks to the DDSS, who have put in adjustments for me such as yellow SpLD stickers that flag up that I have a communication difficulty and help getting extensions when I need them. (If you have a diagnosed condition – or think you might have a condition that is yet undiagnosed – definitely contact the DDSS. They can help massively with stuff from support in seminars, exams, and just general university life.) However, I still know how stressful assessments can be, and wanted to share some practical tips and tricks that have helped me in the past. Especially right now, with everything that's happening, it's important to take care of your mental health when you're tackling uni work, so hopefully some of these can help you.
Grounding exercises
When we panic, sometimes we feel completely disconnected from reality. I've found that especially now, being at home all the time, I end up staring at the walls and feeling super separate from everything around me. The 5-4-3-2-1 technique is especially useful for combatting this. It works like this. In your head name 5 things you can see, 4 things you can feel, 3 things you can hear, 2 things you can smell, and 1 thing you can taste. This helps you connect back to the present, and stops you spiralling. Blowing on your thumb
Okay, I promise I'm not tricking you! Hold your thumb a little way away from your lips and blow gently on it. For a less subtle but more effective version of this, put your thumb in your mouth and blow on it with your mouth closed. Blocking your airway with your thumb activates the vagus nerve (which is responsible for those pesky butterflies currently flapping around your stomach and making you panicky), and calms you right down. Just do this safely – apparently some people have been making a deadly challenge out of it by using it to stimulate hypoventilation which, aside from being a terrible idea, isn't going to help your nerves much!
Chewing gum
Chewing gum can be beneficial for many reasons; firstly, it prevents that dry mouth caused by anxiety. Secondly, eating (or the action of chewing) can affect Cortisol (a stress hormone) levels in the body and trick you. Panic is all fight or flight, and eating is a 'safe' behaviour – animals in the wild don't stop for a snack while they're being hunted! Lastly, pick a flavour of gum that's linked to anti-nausea. Anxiety always makes me feel super sick and flavours like peppermint and spearmint will ease those feelings much more effectively than bubble mint or strawberry!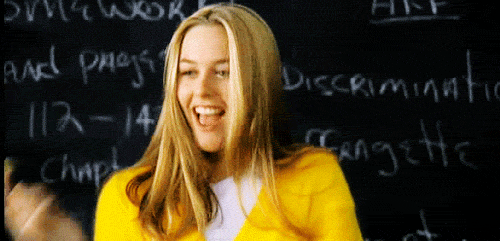 Stop and plan
Assessments can be scary and sometimes the thing we really need to do is slow it all down. Essays questions are great for this. If you're doing an essay subject like Literature, writing out a plan for your essays can really help. Set yourself a decent chunk of time aside for planning and collecting your thoughts. As counterproductive as it sounds – 'why am I wasting my limited time like this???' – it's really useful to slow everything down and think ahead. How many times have you been telling someone a story only to forget where you were going with it halfway through? The last thing you want is to do that in your assessments, so plan where you're going to go with your points. I like to make a plan like this:
Intro
Paragraph/point 1
Paragraph/point 2 – or counterargument
Conclusion
It's a short but simple essay plan that can be adapted as necessary. For Literature, I generally write two essays in 3 hours for my exams. That's an intimidating task. However, by doing a bit of mental maths, I split it up like this:
15 minutes to read through my questions and choose which I'll do
15 minutes to plan my first answer
1 hour to write my first answer
15 minutes plan my second answer
1 hour to write my second answer
15 minutes to read over my work
That, to me, feels a lot less intimidating than "write solidly for 3 hours" does, and generally, coming up with a plan makes me feel much more in control and confident.
Be realistic
Obviously, you want to pass your assessments and get brilliant grades. You should strive for that, and let it motivate you to work hard and complete a piece of work you're proud of. However, things happen. For reasons outside of our control, sometimes things don't go to plan. Now more than ever, there are so many things out of our control. Some of you may now have caring responsibilities to take on at home, or have to spend your time looking after younger siblings. The university is so aware of this, and wants you to succeed. The new 'safety net' policy will ensure you don't suffer any detriment because of current situations.
Aside from this, sometimes our nerves do get the better of us and we don't perform the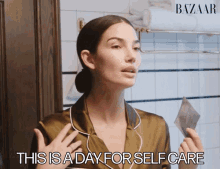 way we think we should have or could have. It's easy to beat yourself up at times like this, but remember: you survived. Things right now are really difficult and sticking it out is brave in itself. Sometimes, we find ourselves saying "Everyone else does it, so it's not an achievement." but that's not true! Different things are challenging for different people and tackling something you find difficult head on is no small feat. Treat yourself to a day of watching Netflix or bake some cookies!
Good luck to everyone right now. Remember these tips and hopefully it might make this trying time a little bit less difficult.
Lauryn