Standing in front of an audience and delivering a presentation correctly is crucial at university, especially in some fields of academic study like languages or business studies. Especially language oral presentations – you can't escape them. It's also very common in a working environment. Whether it's formal or informal, in front of teachers, colleagues or classmates, Its a nerve-wracking experience.
As a music and languages student, I'm used to have to deliver presentations quite regularly. I've done so many over the years and I can safely say I am horrified by them. I freak out. Every. Single. Time. However I can also say that despite being an overly anxious person I've got so much better lately. So here you go, 5 top tips to overcome the fear and succeed as a great public speaker.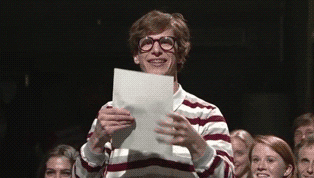 Practice
Practice makes perfect. The more you practice, the better it will go. Practice until you can't get it wrong. Preparation is key if you want to avoid nerves and be as comfortable and confident as possible on the day. Nerves and anxiety can really affect your performance and will hinder your self-confidence and might make you panic and forget your speech. But with practice, you'll deliver the same information even if it's not with the same words. Also, this will give you an idea of how much time you have to deliver your speech if you have a time limit.
Don't script it
Preparing the whole script and reading it word to word will make it sound like you're reading it. Instead, make bullet points to remember the key main points in y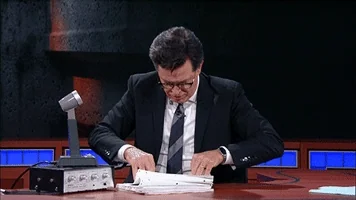 our presentation. You can also use a stack of cards to structure your speech in different sections. This might make things easier to remember in case the anxiety kicks in and you blank out.
Structuring
Always structure your speeches. Start by an introduction, the content and a conclusion. This will make your speech make sense and will help people follow what you're saying and have a clear idea of where your argument is going. This will also help you to keep track of what you're trying to communicate and where you are in your speech. At the end, make sure to wrap up with a clear conclusion and give the audience a take home message.
And remember…
They don't want you to fail
One of the biggest fears when public speaking is the fear of how the audience is going to view you. It's crucial to understand that people in the audience want you to succeed – no one will throw rotten food at you if you make a mistake! People that are interested on your topic will root for you so remember this to avoid any unnecessary nerves.
On the other hand, if you happen to see anyone looking around because they're bored and they'd rather be somewhere else, don't let that bother you. They're not listening in the first place, so whatever you do or say won't affect them that much – meaning their opinions of you don't matter.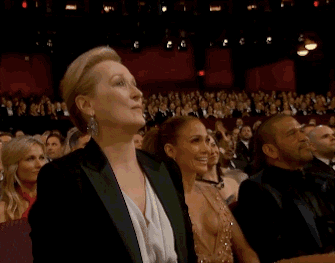 Before starting, take a deep breath, relax your body and tell yourself it's going to go well. At the end of the day, we're all humans and we all know what performance anxiety is – people will understand if you make a mistake! So don't worry too much.
301 offers a workshop on Planning and Delivering Presentations,as well as online resouces that will help you thrive as a public speaker!