Have you ever lost your data on your computer because of hardware damage or a glitch? I have, yes, just two weeks ago. It made me so depressed. The sudden breakdown of my laptop made my uni work significantly delayed, and the most terrible thing is that I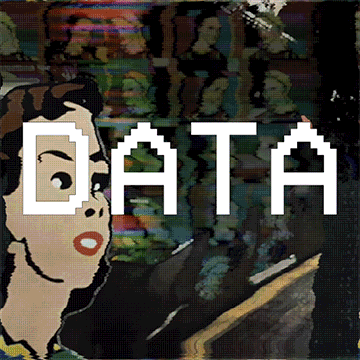 to redo quite a few because I had not taken a time to back them up before it crashed. Having learned a big lesson from this experience, I would like to share you with some tips of data backup throughout your study.
At the first place, I would like to repeat three times what I am going to say:
Data backup is not a big hassle; so, do it every single time after your work!
Data backup is not a big hassle; so, do it every single time after your work!
Data backup is not a big hassle; so, do it every single time after your work!
Okay then, let me talk about what exactly happened to my laptop and data.
My laptop is 2016 MacBook Pro. This model is a bit different from other MacBook models. The SSD (hard drive) is completely soldered to the logic board, which means that there is a risk of data loss if the logic board is damaged. However, there is a data transfer port on the logic board, from which data can be rescued via a special data transfer tool that Apple has. Two weeks ago, I was working on my laptop. All of sudden, the battery was gone and it could no longer be charged and finally it was not turned on anymore.
[When this happened, I knew a nightmare was coming up to me. Can you imagine how I was feeling? Like this monkey in the GIF.] 
I sent it to Apple Store to get them diagnose what exactly happened. They told me the logic board got damaged and I needed to replace it if I would like to continue using it. They did the replacement for me and tried to recover my data. Unfortunately, when I picked up my laptop they told me that they tried many times but my data was gone because the logic board was terribly damaged.
I had no alternatives but reworked on my lost work. It was not too bad as what I lost was about two weeks work. But, it could have avoided if I had backed it up. It was not because I did not usually backup data. It was only the work I lost that was not backed up as I did not expect that a problem would fall down to my laptop. Anyway, I am going to share with you some important tips about how to save your data every now and then when you work.
I highly suggest you saving your data on a cloud platform, such as Dropbox, Google Drive, iCould, etc. The advantage of cloud storage is that you can access to your data on any device at any place at any time. This gives you more flexibility to do your work. Most of these cloud platforms are free to use and have both versions for computers and for mobile devices.
The second way to protect your data from accident is to back up your data through your external hard drive. If you think your data really important ad you are very sensitive to data security, then an extra hard drive is necessary to you. If you do need one, I recommend Seagate, Western Digital and Toshiba.
Probably email is the securest way of data backup. Unless you delete them, the emails are always in your inbox. So it would be useful to have two different email accounts and share your work between them every time when you complete your work.
On top of these, the best way of data protection is to back your data up to these three places at the same time. This is particularly helpful when you make a breakthrough, for example a dissertation, a thesis, an article to be published, and so on.
Another good habit of data protection is creating your account and logging yourself in every time when you use the software that you work on. Do not forget to use the cloud service of the software so that your work can be automatically saved and synchronised to another device if it does have this function. For example, if you use Microsoft OneNote with via login mode, you will find all the notes you have made are automatically linked to your Microsoft account. It means you can access to your data wherever you are on whatever devices, as long as you log in to your own account.
301 Workshops
Okay, let me give you some extra more tips, which I believe is of paramount importance on top of all those I have underlined above.
That is, the 301 Workshop of Independent Study. "Although at university you will need to make use of a wide range of core skills that are essential in a variety of different situations, it's important for you to develop effective independent learning strategies. In an environment in which nobody will hold your hand, or tell you precisely what you should be doing and when, the art of managing and meeting personal deadlines – both social and academic – must be mastered sooner rather than later." (301: Academic Skills Centre)
By attending this workshop, you will learn a set of skills of working independently, with the focus on the way in which you manage your study from across various aspects of self-learning. I believe that, with the skills you will learn from 301, plus the data protection tips I mentioned above, you will feel more comfortable in your study.