Hello everyone. I am Jun, a new member of 301 intern team for 2018/2019. I am currently a third-year PhD student working in Information School. My PhD research is a socio-technical study of Chinese smart transportation system initiatives from various stakeholder perspectives in a social science point of view. Is it looking to be quite complicated? Yes, it is, so are most other social science researches I believe. But complicatedness does not mean it is difficult to do. Today, I am gonna give you some tips of doing a social science research, which requires you to do from the very beginning of your study.
Social study language skills
Academic writing and speaking skills are significantly important to your research. If you are an English speaker, you probably just need to think about how to use the correct words and expressions in social science particular in both writing and speaking. But if you are a non-English speaker, I suggest you getting some academic writing trainings from wherever you know. In the university of Sheffield, there are many places where you can develop your writing and speaking skills; some of them are open to some particular departments only or students in a particular level of study while some of others are open to everyone in the uni. In 301, you can get this greatly improved by taking 301 academic workshops. e.g. Academic Writing Self-diagnostic Session and Critical Thinking and Writing. Here you can also make an appointment with a particular tutor to learn some suggestions and useful tips from them.
Meanwhile, reading academic materials is also a helpful approach to develop your language skills. Spend a bit more of your spare time reading through some research-related text books, papers, articles etc. to A) get your language skills improved, and B) get yourself familiar with your research field. Once you have read a substantial amount of resources, you will be able to use right words and expressions within various circumstances. If you want to know how to efficiently work with yourself in learning this, a good choice is to come to 301 academic workshop – Independent Study – where you can get more useful tips to studying independently.
Familiarisation with existing related studies
Being unique and valuable is very important to a research. Especially for a social science research, you should identify a gap of the current literature and existing studies so that you can raise your own research aim to fill that gap. At the initial stage of your research, a key step is to do a significant range of review of literature with regard to what similar topics have been already studied, what research methods they use in their studies, and what the current trend is in the field of your research, and so on. Digging up these questions will help you accurately navigate yourself towards the correct direction of your research.
However, if you are very inefficient in reading materials, you shouldn't spend a lot of time wasting on this. Now you might want to consider how to enhance your reading speed. You might want to quickly capture the point without using so much time. In 301, they provide everyone with a Speeding Reading workshop session from which you definitely will be able to acquire many tips of reading quickly without loosing main points. I attended this at the beginning of my PhD, it helped me a lot. I was really grateful to this workshop.
Critical thinking and argument development
Doing an academic research is different from writing a school-level composition. It requires you to see everything critically and use strong arguments to uphold your statements. Particularly when you do a literature review, you can't just list whatever you have found from the literature. You should instead critically analyse the existing studies by pointing out their limitations and when possible state how they are useful to your research argument development. When writing your own argument against the current literature, you should be able to make it as concrete as possible. In terms of how to get these two skills improved, again, I am still recommending 301 academic workshops for you – Academic Writing and Developing Your Argument.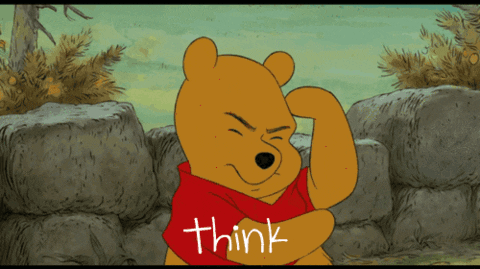 Well done! These skills are quite important and I believe you will have had these skills greatly developed by following the above points based on my own experience. 301 academic workshops are really good resource for your own academic development. Don't hesitate anymore, just come!
Hope above tips are helpful.
Hope to see you soon.
Jun