If you've decided to stay in our lovely city over the summer break, you may be wondering what you can do to fill your days; here are some ideas of all the fun you could have:
There's nothing like a day in the park. Having a BBQ and a couple of drinks with your friends is the ultimate dream of British summer time.
Weston Park
Botanical Gardens
Crookes Valley Park
These parks are all within walking distance from the uni, and visiting them is a cheap way to enjoy a day in the sun.
On a rainy day, when the sun just won't shine, Meadowhall is a perfect place to meander around for a while. With all of the shops you could dream of, and more, you won't get bored for a while. AND if you do get bored, Meadowhall is right next to Centertainment. This contains a selection of restaurants, a bowling alley, a cinema, arcade, laser quest and more. You physically can't get bored in Centertainment!
These two are accessible from the tram, so extremely easy to get to from Uni.
Another day out from Sheffield could be into the Peak District. With lots of walks, outdoor activities, country estates and quaint little towns, the list of things that you could do out there is endless. You can get to the peaks by bus or by train, so it is very convenient.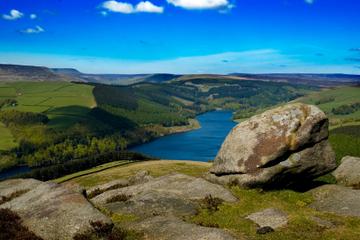 The restaurants in the city center are perfect if you fancy a quick bite to eat at night. Within the Peace Gardens there are plenty of restaurants to choose from, including a 'global banquet.'
There are plenty of 'Sheffield's own' restaurants and Cafes that are definitely worth trying, including, The Steam Yard, for a world famous 'Kronut'. There is also The Harley, who serve scrumptious burgers all day, and it is practically on campus! You could also try a Notty House pie, or some Marmadukes coffee…
One thing is for sure, you won't be going hungry this summer!!
Another great thing about living in Sheffield is that there are two world renowned theatres, The Lyceum and The Crucible. Both present an array of shows all year round, so a trip to the theatre may be the perfect entertainment for a summer's night.
Finally, there's Tramlines Festival. A huge music festival, right in the centre of Sheffield, that celebrates music and Sheffield as a city. There are venues throughout the city, from Devonshire Green, to Endcliffe Park. During the weekend you get a great sense of how versatile the city is. Tickets are still available online for only £45! This is such a great event for anyone staying in Sheffield for the summer.
Whatever you are doing this summer, I hope you have a fantastic time doing it!