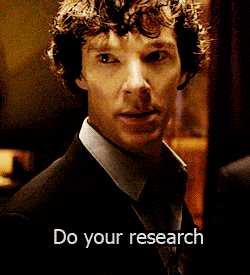 I hope you are all having a lovely summer holidays!
Are you moving into the final year of your degree and will be writing a dissertation?  It *could* be a good idea to start researching your main idea, if you're feeling productive.  When I first started preparing, I had to send in an idea so I could be matched up with a supervisor.  If you haven't done this already, or if you just want to carry on developing your idea, this post may help you!  It's not necessary to do lots and lots of research over the summer, but it could help you get a head start before your supervisor meetings, and you may have more developed questions to ask them.  Here are some tips for early research:
Figure out what you're interested in.
If you have some sort of idea of what you want to do, then great!  You can probably skip this step.  If you don't, then no worries!  Start off by making notes/diagrams/mind-maps on topics you're interested in within your subject.  I got my dissertation idea just from attending a lecture!  There might be something in one of the lectures that hasn't been researched enough, you may want to apply a new concept to an already existing theory, or you may want to combine different areas within your subject.  Whichever way you decide to go about it, it all starts by deciding what area you're most interested in and working on from that.
See what's already out there.
Start off with a simple Google Scholar/Star Plus search.  If you still don't have a concrete idea, but you do know what you're interested in, this could be a good idea to see what others have researched.  You may stumble across some interesting, recent articles that haven't done X, Y and Z.  If you're looking at a specific topic, make sure to view all recent articles written about it, so you don't start claiming you're filling a gap in the literature that isn't there!
Get advice from your tutors.
Even though it's the summer holidays, you could write a list of questions as you go along, ready to ask your tutors/supervisors when you start the next academic year.  You might even find that you answer the questions yourself, just by researching.  Remember that it's not a requirement to start research so early (unless you have been instructed to by your tutors) and that even making a list of questions is a good way to get a head start.
Disclaimer: if you feel at any point that doing research is not helping you, and that you would like to wait until the start of your next year, do not feel guilty for stopping.  I did tiny amounts over the summer, and the amount I researched did not affect my progress throughout the academic year.  Also, drop in to 301 at any time during your final year!  It's not just for first or second years here – in fact, I only utilised the workshops/study sessions in my final year when I needed the help!  There is support in every section of the university, so don't panic!